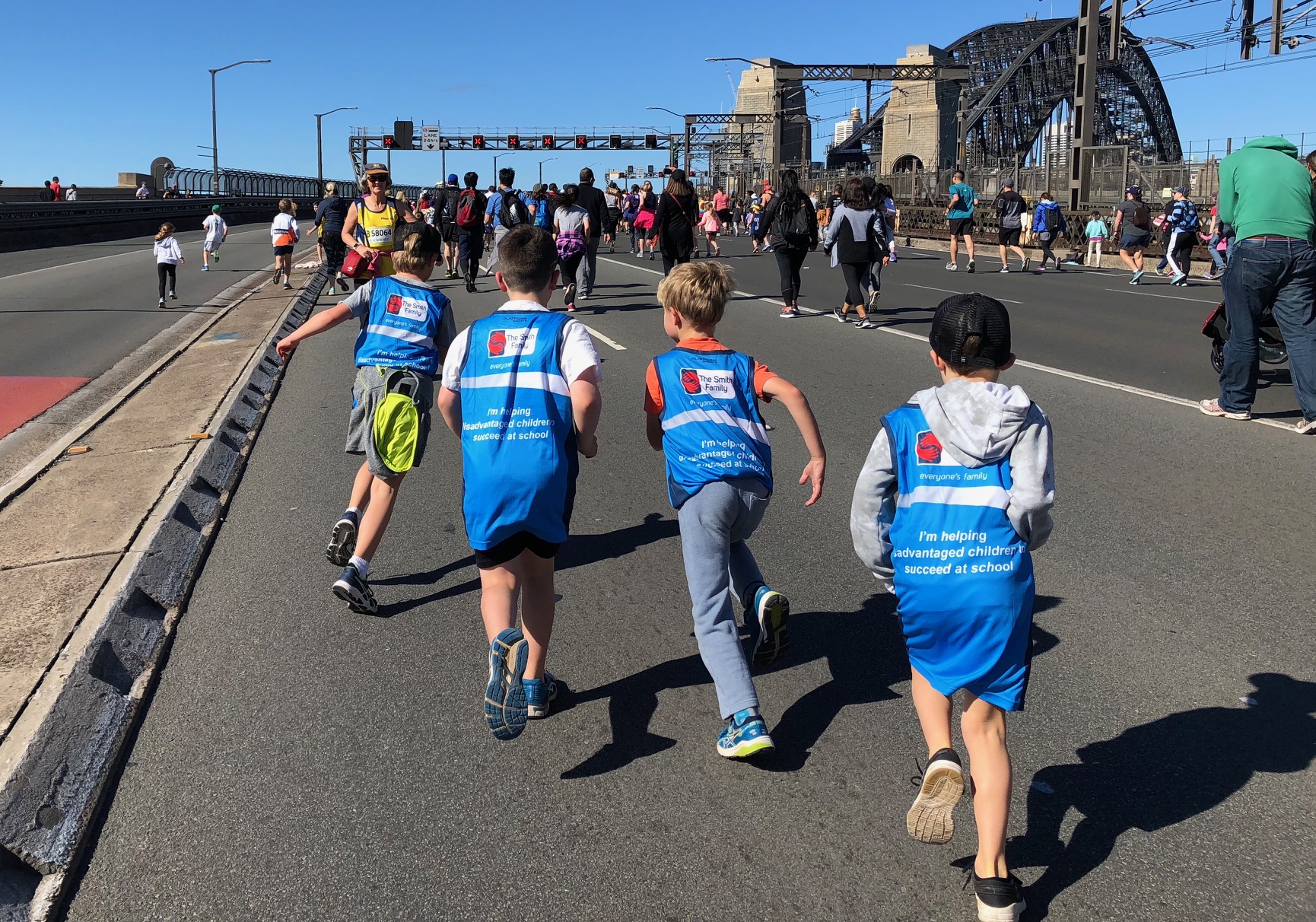 Fundraise for The Smith Family as part of The Blackmores Sydney Running Festival!
The Blackmores Sydney Running Festival is run on one of the most spectacular courses in the world, taking in all of the Sydney iconic landmarks and providing all runners with a unique opportunity of crossing the Sydney Harbour Bridge traffic free.
Make a difference this September and run to raise vital funds for disadvantaged Australian children so that they can succeed at school.
Register for Blackmores Sydney Running Festival today, and claim your spot across the Harbour Bridge:
Register to run

at the iconic Blackmroes Sydney Running Festival
Once registered, activate your fundraising page to run in support of The Smith Family
Raise just $250 and receive a Smith Family running singlet and hat so you can cross the finish line in style!