The Smith Family Corporate Triathlon Series 2019, aims to raise $60,000 to help provide vital educational support for 100 disadvantaged Australian children.
Today, one in six children and young people are living in poverty across Australia, where even life's basics are hard to come by. These children need financial help for practicial essentails like textbooks, school shoes, the right uniform and excursions. They are also much more likely to struggle at school than their classmates so they need extra support with their learning.
Every dollar you raise will help give disadvantaged children the extra support they need to stay motived and engaged with their learning throughout their schooling and go on to further study or work.
To get started, just follow these three simple steps...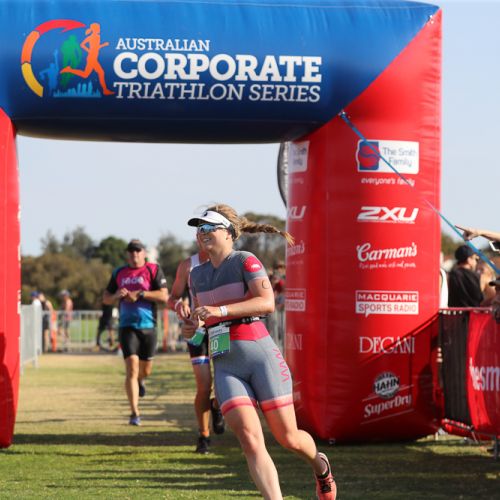 1. SET YOUR FUNDRAISING GOAL
Here's some ideas to set your fundraising goal:
Support a child: Choose to support a child in need with their entire educational needs for one year (target of $624)
Classroom Challenge: Feeling ambitious? Get your team to take on the classroom challenge to support 25 disadvantaged children for one year (target of $16,000)
2. PERSONALISE YOUR PAGE
Make your fundraising page your own. Upload a profile photo, edit your message and tell your story of why you're supporting children in need.
You can also log your training kms via the training tracker so you can show your sponsors how much effort you're putting in!
This will help your sponsors make a personal connection to your participation. Why not lead by example and make a self-donation to get started!
3. SPREAD THE WORD
Share your fundraising page with friends, family and work colleagues via email or social media.
We've created a range of email templates you can send, or just click the Facebook, Twitter or Linkedin buttons on your page to automatically share your page.
The important thing to remember is: just ask!