Today, there are more than 1.1 million Australian children and young people living in poverty*, without the opportunities for them to achieve their full potential. Research shows that supporting a child's education is one of the most effective ways of breaking the cycle of disadvantage.
Supporting The Smith Family through your business shows customers and employees that you are giving back to the community by helping Australian children in need.
Our Business Community Champions help us to provide programs in 94 communities across Australia, assisting more than 143,000 young Australians living in disadvantage. Some of our Business Community Champions student sponsors provide direct support to students across Australia, so that they have the resources and support they need to succeed at school.
Together, we can provide them with the extra support they need to succeed at school so they can create a better future for themselves.
Join forces with us to create local impact on a national scale for students across Australia.


*Poverty in Australia, 2018, ACOSS/UNSW Report.

INVESTING IN THE EDUCATION OF A DISADVANTAGED CHILD DELIVERS
LONG-TERM BENEFITS
Your donations will help support children in need to participate fully in their education, so they can achieve better life outcomes overall. Our innovative, evidence-based programs provide targeted aid that begins early in a child's life, supporting them to attend school, to stay engaged and motivated, and to go on to further study, training, or employment.
Without this educational support these children can have limited opportunities and outcomes in life. Investing in the education of a disadvantaged child delivers long-term positive benefits for them, their family and potentially generations to come.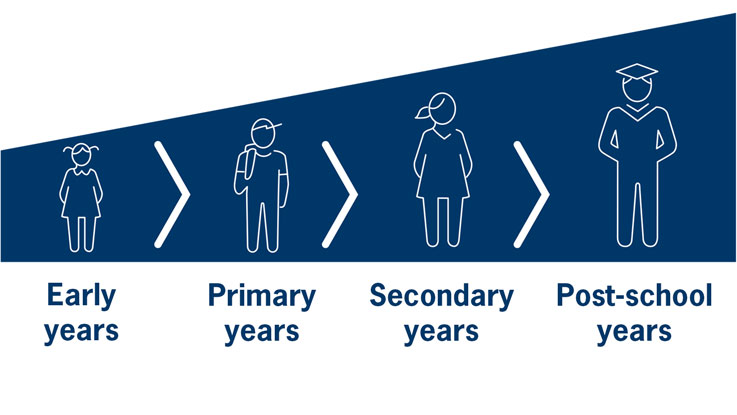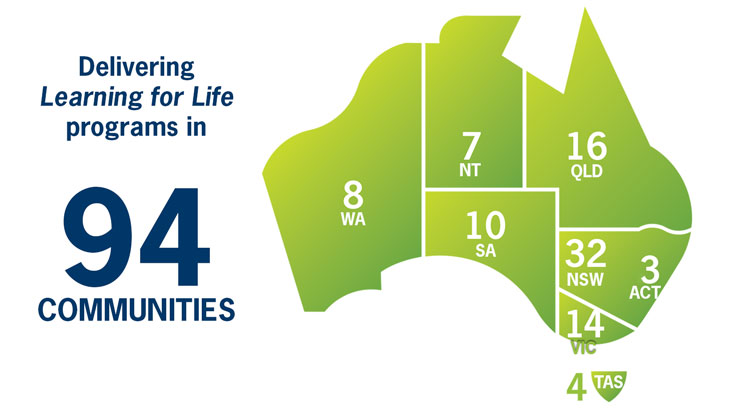 WORKING IN 94 COMMUNITIES ACROSS AUSTRALIA
Thanks to our incredible supporters and fundraisers, The Smith Family delivers our Learning for Life program across 94 communities in Australia.
The communities have higher concentrations of families living in economic disadvantage and are across all Australian states and territories.